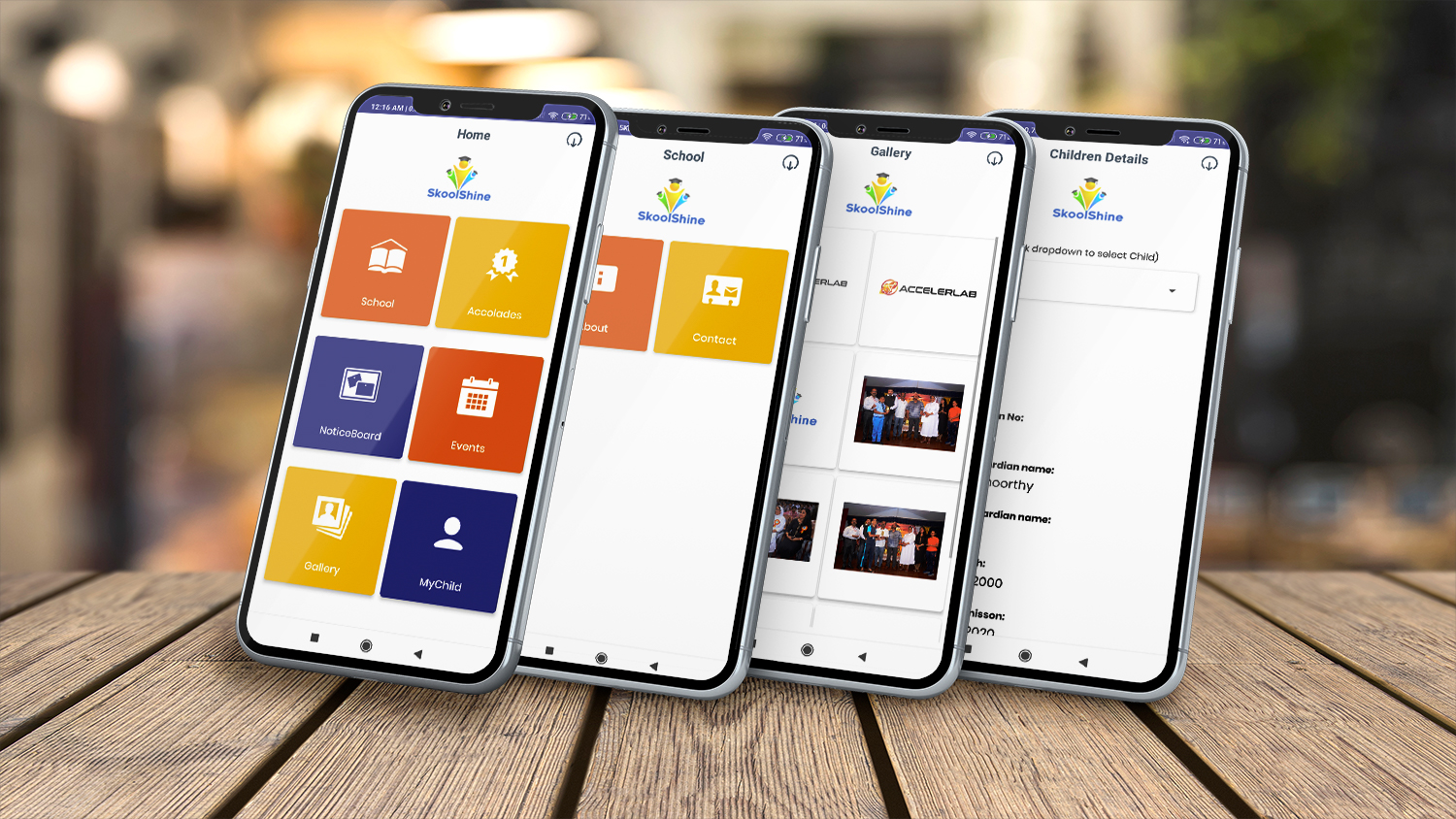 User friendly and intuitive School Admin dashboard to promote seamless communication from school to student and parent community.
Schools will be able to communicate with parents regarding announcements, urgent messages (like school closure), upcoming events, share timetable, school calendar of events, contact details, exam schedules, exam marks (including printing).
Parents will receive the information in real time, be able to track their ward's progress and not only get reminders to pay their fee instalments, but also be able to pay them online - all from the comfort of their homes.
Salient features of School Admin Dashboard:
Role based dashboard. We can create multiple admin users and restrict their access based on their job role.
Finance personnel can access reports related to online fee payment made by parents. They will be able to extract a report from the dashboard.
Teachers will be able to upload marks for their students.
Announcement admins can upload generic school announcements that will be broadcasted to all parents - which includes accolades, events, reminders or urgent messages like school closures due to Government notification. There will be option to send notifications class wise to send messages to specific class relating to activities concerning the class - examples include homework. Timetables and school calendar of events, holidays as well as contact details can be uploaded at the time when school year begins or updated as and when needed.
Dashboard can be operated from Desktop/Laptop or from mobile internet browser.
Salient features of parent app:
App will be available on Android, iPhone and also on Internet Browsers via desktops/ laptops.
Parents will get pre-authorised notification to install the app - this way the data is secured and parents will be able to view the details of their wards.
Parents will be able to view information communicated by the school.
They will be able to view the details of their ward(s) like class assignments or exam results or upcoming exam schedule.
App will give a reminder for fee payment.
Technologies Used



Enquiry Now